System Upgrades
For SP60/80 Roller Blinds
We have different blind upgrades for double blinds, day/night blinds, wider spans, angle wall, controlled stability, light blockout, and to conceal hardware etc.
The Duo Blind system integrates sunscreen and blockout fabrics on one window. This enables you to combine the sun protection and outward visibility qualities of the sunscreen, with the thermal, blockout, and privacy qualities of a blockout fabric.
A specially designed double bracket, provides an easy tool for the installation of these two sets, especially in situations where the window frame is not deep enough to allow two sets of individual blind brackets.
The SP60 Duo roller blinds can be operated by Chain or SP60 Automation.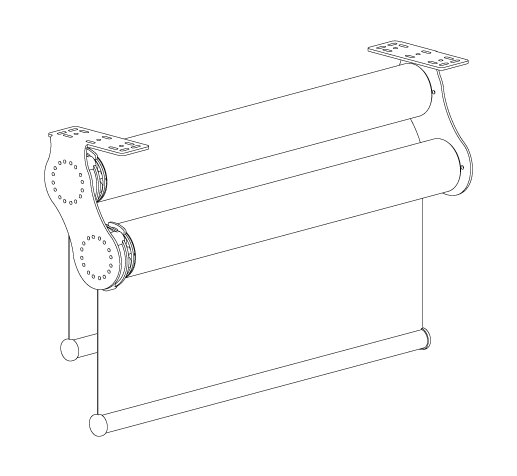 Our Multi-Link™ system for large roller blinds provides a solution to linking blinds within the Uni System range. Designed to allow multiple blinds to be controlled using a single motor or chain control operation. Maximum width requirements can be achieved with minimal gap disturbances.
The advantages of the system are:
Minimal gap between blinds
Reduced number of chains or motors required
Noise dampening bearings ensure a silent & smooth operation
Retractable Intermediate Drive allowing blinds to be installed separately to brackets.
Adjustable bracket option allowing for an overall height adjustment of 10mm (0.39˝) (5mm [0.19˝] up/down)
The Intermediate Receiver incorporates a rotating lock mechanism to achieve accurate levelling
Intermediate Drive & Receiver manufactured from high-grade ABS polycarbonate alloy & machined steel
The Combo Intermediate bracket allows the linking of dual blinds, as part of the Duo Blinds system, allowing two sets of blinds to be linked together in pairs.
The system is available In the following colours:
The SP60 linked roller blinds can be operated by Automation.
The Acmeda Uni-Joint™ system allows multiple angled roller blinds to be installed while maintaining a single motor or chain control operation. It can achieve angles ranging from 0-90 degrees while ensuring light gaps are kept to a minimum.
The advantages of the system are:
Single operation for multiple angled blinds
Two sizes of differing angles(45° & 90°) to ensure light gaps are minimized
Chrome steel Universal bearings ensure a smooth operation
Blinds can be installed independently of brackets
Individual blind level adjustment can be achieved after installation without disassembly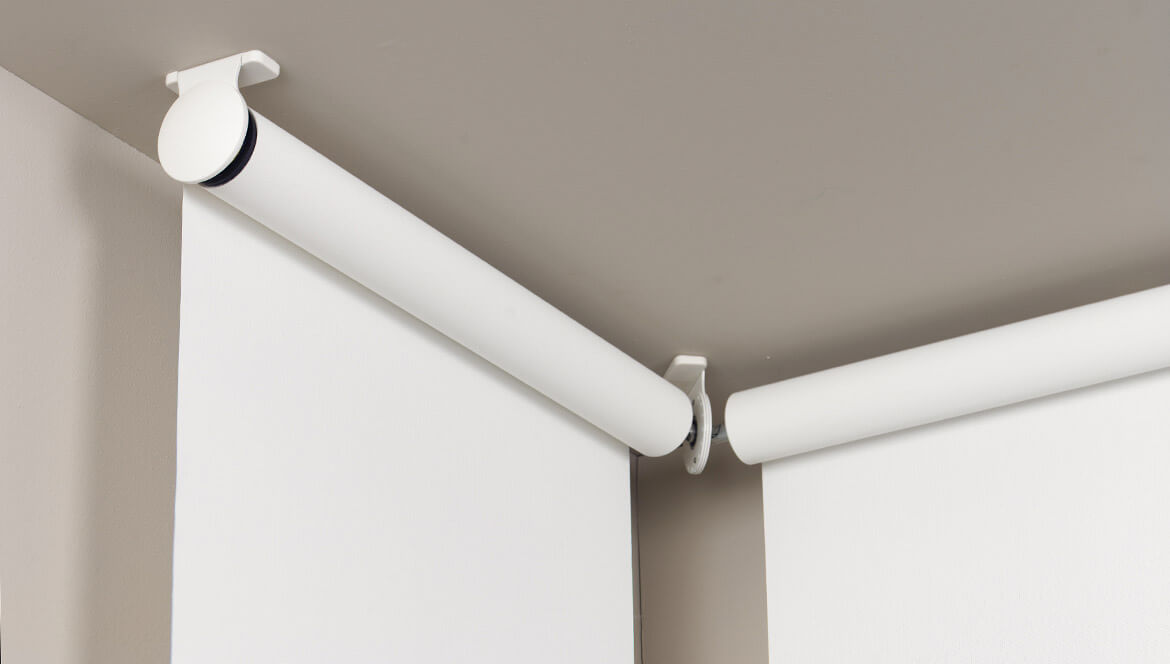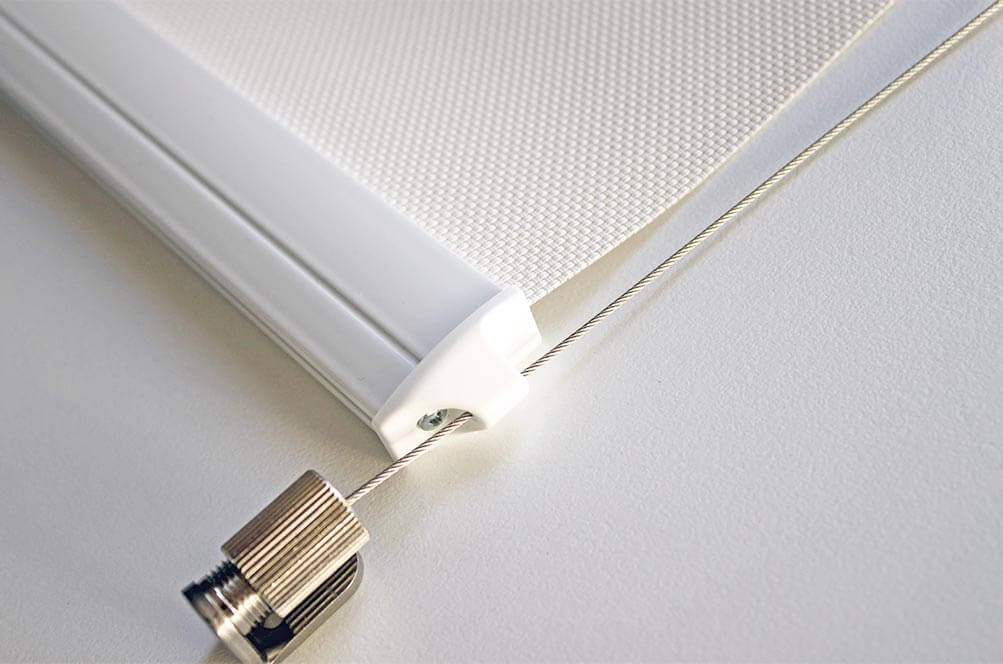 Our Interior Wire Guide System provides a functional, secure guide for the Large and Heavy Duty Roller Blind ranges.
Tensioners are available to suit Top or Face Fix applications.
Adjustable wire barrel attachment.
Wire guide end caps available to accompany various bottom rails.
2mm and 4mm stainless steel tensioning cable.
Compatible with our Heavy Duty motorised systems.